One month ago I launched my debut novel, The Seventh Sons of Sycamore. Today, the CreateSpace paperback version is now available.
Check out the beautiful back cover: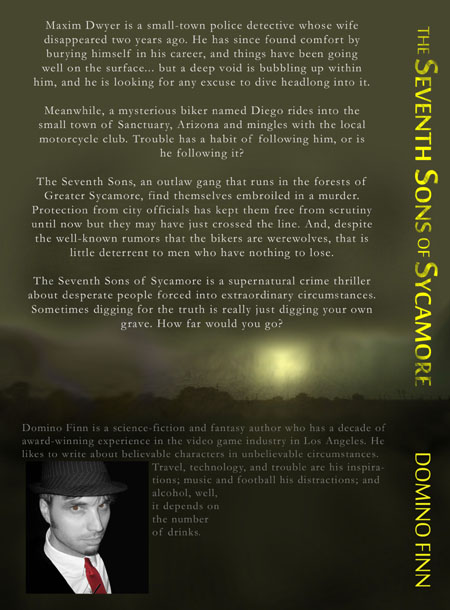 It was really fun setting up the interior of the book. I went with the Georgia typeface for the body text and Sakkal for the titles. Here's what the final result looks like:
I especially liked formatting the running heads. Maybe I'm a bit of a design-nerd. Here's what I came up with: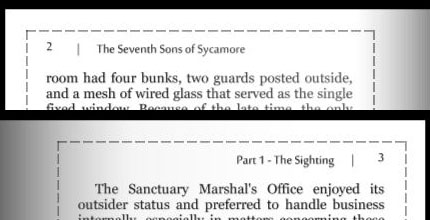 I think the final package is high in quality and elegance.
You can get the paperback here for under 10 bucks. Kindle MatchBook is also currently set to zero dollars, which means that you can score the ebook with it for free.