I started this series by talking about the importance of Pre-Production.
In my last post, I focused on the meat of the writing process, Production.
This week, I will be explaining how to finish strong. But I'd also like to ask what other indie authors think is vital after finishing a novel.
Post-Production
This is a great time to relax and recharge. You don't need to worry about daily word counts and can do some fun stuff. How about starting simultaneous pre-production for your next project! As fun as it is to finish a project up, it can require patience. You will notice the recurring theme of post-production is creating a professional product.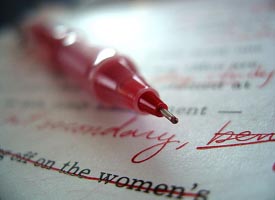 Editor
Yup, now you need to hire professional help. As an author, you are too close to your work and may have missed some glaring errors (and chances are your spouse isn't qualified to catch them). This isn't an indictment on the skill of you or your network. Professional authors do not release their words without someone else being paid to check them and neither should you. The number one thing that signals amateur writing is ignoring this process.
You should get a copy-editing pass and a proof-reading pass. Editing (copy or line) is about double-checking your spelling, grammar, and word usage. It is also about making sure the individual sentences flow. There are lots of other things that editors are looking at, like tense and consistency, but, in essence, this step is about making sure your work is professional. You want this. Proofing is more focused on spelling and 'dumb' mistakes. Depending on the quality of your copy and your eye for errors, you may be able to do this internally.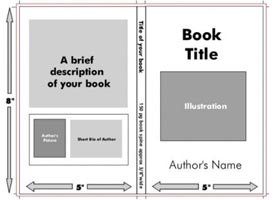 Cover
You should know this: your cover sells your book. If it looks cheap and unpolished then readers will expect the same of your story. Unless you are a professional artist I would recommend that you spend the money to get a nice cover.
There are really great pre-made ebook cover websites that offer average to great covers for $30-$150. There are also custom services and contests for slightly more that will come up with designs based on your specifications. Do your due diligence and take a look at the many options you have instead of simply opening MS Paint and throwing together an ill-conceived cover.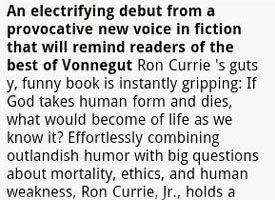 Description
Your book is a product and any potential buyer will want to know what they are considering before investing a lot of time into the matter. You should have a 'back jacket' description that really excites you. Whatever you do, don't just spend 10 minutes to fill out space with a half-hearted effort. You are a writer. Write something compelling that will make people want to pay money for your book.
I don't have any personal data but it seems to be conventional wisdom that adding a few good blurbs in your product description is a good idea. If you get quotable review phrases, put them on display.
Front and Back Matter
So far you have a story but you don't have a book. You will need certain pages before and after the body of your work like a title and copyright page, a table of contents, and other postscripts. Not only do you want your finished work to look as professional as possible but you want to make sure to give your readers any information they might want about you and your books.
Do you want an author blurb in the back to help sell your brand? Go for it. Do you want a glossary or preface or any other delivery of background information? You have many options but probably the most vital to any indie author are your action items: links to your other books (especially the next in a series), links to your website, instructions on how to sign up for your email list, or announcements of other (semi-permanent) promotions available. The key here is, if a reader has finished your book, there is a good chance that they may want more content from you. Do not leave them hanging. Give them a way to find more. Offer them a way to give you more money.
There are probably a million things indie authors have done for post-production. At this stage, it is helpful to see what other successful indie books are doing. Most of it is about putting your best foot forward and some of it overlaps with marketing, which can be an entire series of posts in and of itself. Maybe one day!
That completes the series on the three parts of the writing process. They each require a different frame of mind and strategy to tackle them. You should find that knowing all these steps better will help you apply your focus on where you need it. I'd love to hear from you in the comments if there is anything you like to do that I missed! Thanks for reading!