Good. You came to the right place.
The Seventh Sons of Sycamore is my debut supernatural mystery novel. It features an overworked homicide detective, a biker gang, werewolves, and a secret CDC conspiracy. It's a full length novel (244 pages) and it is the first in its series, with a sequel due out this fall.
Why not get started for free?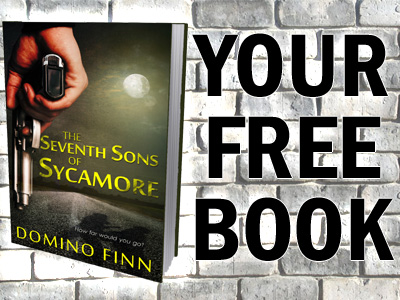 I decided to drum up interest in my new release mailing list so I'm offering the book for free, exclusively on my website. If you don't feel like signing up, don't sweat – I'll give you the book anyway – but if you might want to read the sequel when it's released, I recommend adding yourself to the list so I can email you.
Click here to get your free mystery book. Cheers.