I'm so excited to announce the impending release of my new novel, The Seventh Sons of Sycamore. It's a supernatural crime thriller with a cast of characters that are all trying to out-maneuver each other. Take a look at the beautiful cover by Shardel over at SelfPubBookCovers.com and preview the description blurb below.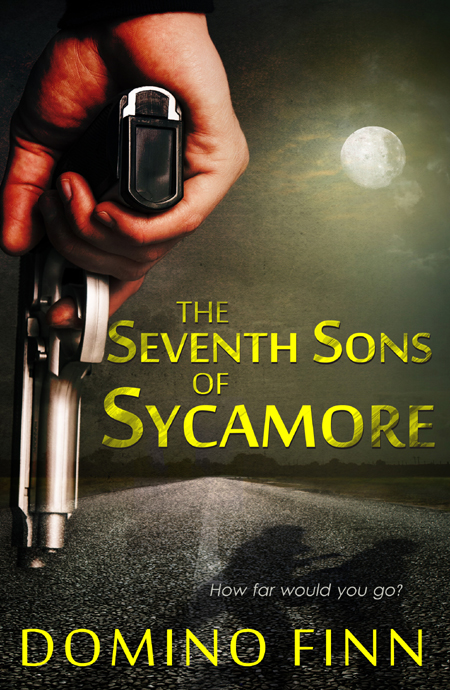 Maxim Dwyer is a small-town police detective whose wife disappeared two years ago. He has since found comfort by burying himself in his career, and things have been going well on the surface… but a deep void is bubbling up within him, and he is looking for any excuse to dive headlong into it.

Meanwhile, a mysterious biker named Diego rides into the small town of Sanctuary, Arizona and mingles with the local motorcycle club. Trouble has a habit of following him, or is he following it?

The Seventh Sons, an outlaw gang that runs in the forests of Greater Sycamore, find themselves embroiled in a murder. Protection from city officials has kept them free from scrutiny until now but they may have just crossed the line. And, despite the well-known rumors that the bikers are werewolves, that is little deterrent to men who have nothing to lose.

The Seventh Sons of Sycamore is a supernatural crime thriller about desperate people forced into extraordinary circumstances. Sometimes digging for the truth is really just digging your own grave. How far would you go?
The official release date is March 12th and the book is launching at $4.99. Make sure to sign up to my newsletter: if you do this before launch day, I will gift you a full copy of the novel for free!
I'll be dropping more content over the course of the week, but if you have any questions for me I would love to connect with you. Let me know what is on your mind, and please share this announcement!